Consider International Incentive Programs
Creating a memorable experience with your incentive programs and meetings is essential for amplifying your qualifier numbers, retaining high performers and strengthening relationships with attendees and your company. You really can't deny the power that shared experiences have on human connections!
While there are many ways to achieve striking ROE (Return on Experience) for your incentive programs, have you considered how the destination plays a role?
International programs can be fantastic motivational tools and set the stage for a truly memorable experience. Your top performers deserve the very best! Give them something new and exciting to keep them motivated. 
Research shows that Mexico and the Caribbean remain top destination choices for incentive programs. Don't assume that any destination is too expensive; you just might be surprised. The U.S. dollar is strong right now, providing lots of options for "thinking outside the nine dots" for your next destination. More organizations are trying exciting new adventures in places like South Africa, Southeast Asia, as well as Canada.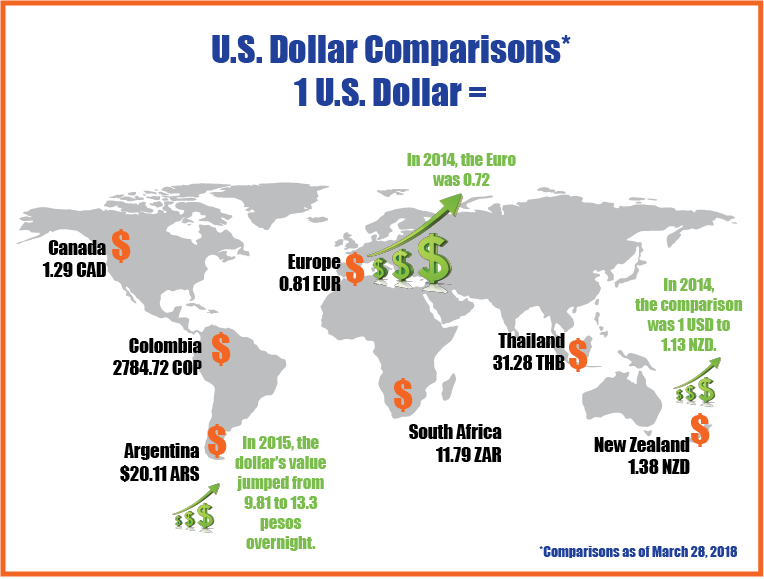 Your global possibilities are endless, but here are some hot ideas to consider for taking your program international:
Safari in South Africa
Riding elephants in Thailand
Helicopter glacier tour in the Canadian Rockies
Dine in the ruins of an ancient temple in Vietnam
Train bulls in Spain
Play polo in Argentina
Keep in mind that international travel requires more planning and coordination than a domestic program. Contact TenDot for advice and a customized solution matching your budget and program goals. 
Make it a TenDot Day!